Royal Australian Air Force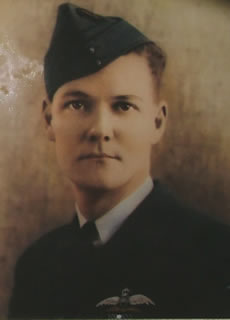 405605 Pilot Officer Walter H. Rose DFC
An apprentice electrician before enlisting in the R.A.A.F. in April, 1941, P.O. Rose trained as a pilot in Australia and Canada as part of the Empire Air Training Scheme (EATS). After being posted to 460 Squadron R.A.A.F. in March, 1943, P.O. Rose flew Lancaster bombers, including 'G-George' during an operational sortie over Duisburg on 27th April, 1943.
In May, 1943, P.O. Rose was transferred to 156 Pathfinder Squadron R.A.F., and in October 1943, was recommended for the Distinguished Flying Cross (DFC) for his 'high reputation as an operational pilot which has since been enhanced by his skill and determination with which he has pressed home attacks on varied targets in Germany, Italy and occupied territory'.
P.O. Rose was killed during an operational sortie when his Lancaster, serial number JB223, radio call-sign GT-M (M-Mike) was shot down over Berlin on the night of 23/24 November, 1943.
Aged 22 at the time of his death, P.O. Rose has no known grave, however a watch worn by P.O. Rose was uncovered by a German farmer after the war and forwarded to his next of kin.
---
The Distinguished Flying Cross is a military decoration awarded to personnel of the United Kingdom's Royal Air Force and other services, and formerly to officers of other Commonwealth countries, for 'an act or acts of valour, courage or devotion to duty whilst flying in active operations against the enemy'.
---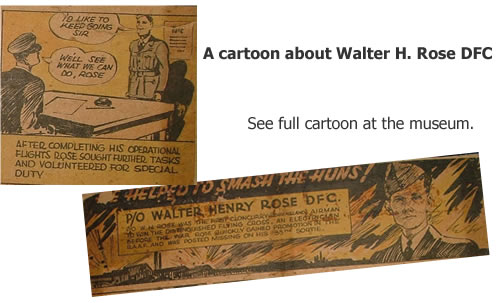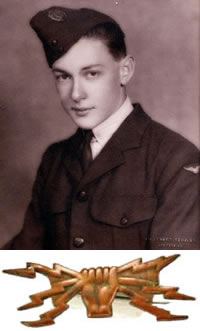 23549 Leading Aircraftsman Norman Banvill
Norman Banvill was born in Maryborough (Qld) on 31st October, 1921 and in the third year of his postal electrician's course, he enlisted in the R.A.A.F.
He was posted to 20 Squadron at Port Moresby which was equipped with an amphibious Catalina. Normie flew as a wireless Air Gunner (WAG) during the Battle of the Coral Sea, where he sent out a signal saying their aircraft was being attacked by Zero fighters.
Nothing further was heard. He was officially listed as missing in action on 7th May, 1942 aged 20.
Japanese intelligence reports, discovered in 1947, indicated that a flying boat crew had been captured around this time.
In 1988 it was learned that the crew of nine had been executed after interrogation. This fate befell many allied airmen captured by the Japanese.
Normie has no known grave.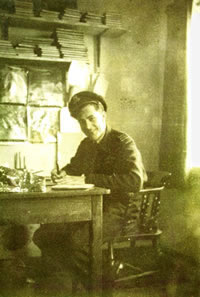 414144 Squadron Leader Frank Lawrence DFC DFM
Born in Maryborough (Qld) on 22th March, 1919, he was taken out of school at age 14 to supplement the family income by working in a hardware store. He enlisted in the army for compulsory training in the 47th Infantry Battalion. Applied to join the R.A.A.F. and was called up in mid-1941. Frank received his wings after training in Tiger Moth and Anson aircraft at Bundaberg.

After arrival in England, Frank had a few months of training in Airspeed Oxfords, Wellingtons and Lancasters. He was posted to 460 R.A.A.F. Squadron on 15th March, 1943, with his first tour including 17 trips in a row to the Ruhr. The crew received immediate awards of DFM towards the end of the tour.

Posted to 27 Operational Training Unit, Lichfield, as a Flight Sergeant Instructor until November, 1944, when he was posted to 467 Sqn. After 6 operations he was posted back to 460 Sqn. as Sqn. Ldr. Flight Commander 'C' Flight. At the end of the war he was involved in Operation Manna (described by Frank as his proudest moment) which provided food drops to the starving people of Holland. He was awarded the DFC for his exploits in the air.

Frank returned to Australia, marrying his W.A.A.F. fiancé and taking up his previous civilian job in the hardware store.
---
The Distinguished Flying Medal or DFM, was the equivalent award to non-commissioned officers and other ranks of the DFC. It could be awarded for a tour of operations or an immediate award for one operation.
---
A unique and valuable record of aircraft and their use by the R.A.A.F. is available in our library as well as handmade models on display.