Indonesian Confrontation (1963 – 1966)
Between 1962 and 1966 Indonesia and Malaysia fought a small, undeclared war which came to involve troops from Australia, New Zealand and Britain.
Private Larry Richard Downes
3rd Battalion Royal Australian Regiment
When he was 18½, Larry left the family farm at Bell in Queensland's Darling Downs to enlist in the Regular Army on 10th February, 1964. After completing his recruit and corps training he was posted to 3 RAR on 24th September, 1964.
Whilst taking part in a patrol with 3 Pl, A Coy, checking border crossings between Indonesia and Malaysia, Larry stepped on a 'jumping jack' mine which killed him instantly. A piece of this mine also killed his acting platoon commander, Sgt. Vince Vella, who was to have flown back to Kuching by helicopter in an hour's time.
The shattered rifle Larry was carrying when he lost his life is on display in the Australian War Memorial. The last letter Larry wrote to his family is also on display, with his photographs and General Service Medal with clasp 'BORNEO'.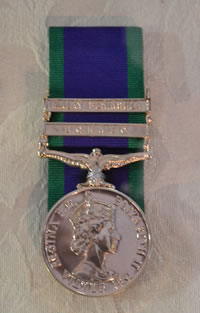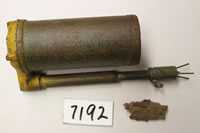 This particular mine killed two of our soldiers who were patrolling near the Indonesian-Malaysian border at Sarawak on 17th May, 1965.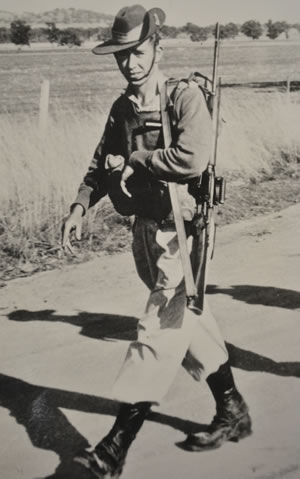 Private Larry Richard Downes