Colonial Era (First Fleet 1788 to Federation 1901)
Canoe Front, Turtle Back Buggy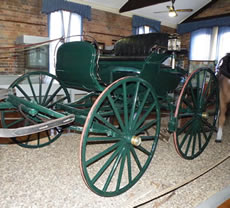 This circa 1880s buggy was originally owned by members of the Morton family, who commenced a legal practice (Morton and Morton) in Maryborough in 1874. The business is still in existence today and located further up Wharf Street from the Museum.
Connection to Major Duncan Chapman
Prior to WWI, Duncan Chapman, the first soldier ashore at Gallipoli on the morning of 25th April, 1915, was employed for a time at Morton and Morton as an articled clerk.
Covered Cheese Platter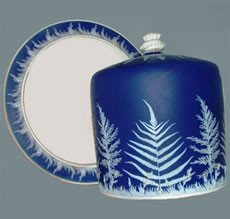 This blue and white covered cheese platter forms part of the Aldridge Collection held by the museum.
The items in the collection were donated to the museum by the last surviving member of the Aldridge family.
One of the early pioneers in the Maryborough area, Edgar Thomas Aldridge led an exploration party into the area in 1848.
The Warry Family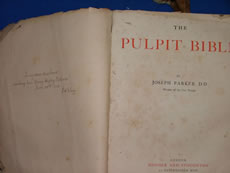 A family that was prominent among the pioneering families of Maryborough in the 1880s.
The remaining family now share some of those times, by placing on loan to the museum items of memorabillia.
Sterling Silver Cup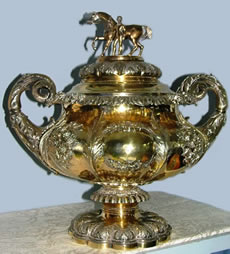 Gold plated, sterling silver cup was London manufactured in 1827.
The horse and jockey lid have been added prior to its presentation as the Doomben Cup in 1950.